I AM EDUCATOR
uCertify offers a rich library of 400+ ready to use courses, lab, and test prep that can be used off-the-shelf or customized based on your teaching needs. These courses work well in all three modalities: traditional classrooms, online, or blended. You can enroll your students on fixed start/end dates or continuous/open enrollment and have complete visibility on your student's work.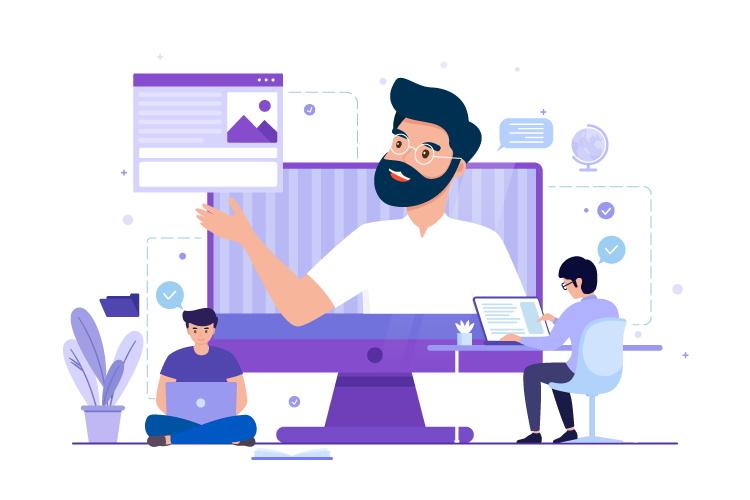 Instructor Tools
---
Create Section
You can efficiently manage your students by simply creating a new section in the course with the help of instructor tools. This helps you to efficiently manage your students and keeping an idea of their progress.
Customize Course
You can customize the course or section as per requirement. You can view the number of items available in cards, quizzes, exercises, or lab; hide or unhide chapters, cards, quizzes, exercises, or lab; and so on.
Export Gradebook
You can easily export gradebook and download grades of your students across the section. This helps you in keeping track of your student's work and identify the areas where he requires more improvement.
Create Assessments
You can create assessments for your students to analyze the level of understanding of any particular topic. This promotes active learning and provides better learning outcome.
LMS Integration
uCertify is LTI v1.0 Compliant. Below are its registration credentials:
Registration Number: IMSB2uy2012W12
Conformance Date: 26 September 2012
Canvas
Desire2Learn
Deeplinking
Blackboard
Moodle
Learn about our course features and various instructor tools to fully utilize them in your teaching.
Understand and use various instructor resources for better results..
One of the best certification training provider company